The Bogeyman
(usually spelled boogeyman in the U.S.) is a common allusion to a creature in most cultures that is used by adults to frighten children into good behavior. This monster has no specific appearance, and conceptions about it can vary drastically from household to household within the same community; in many cases, he has no set appearance in the mind of an adult or child, but is simply a non-specific embodiment of terror. Parents may tell their children that if they misbehave, the bogeyman will get them. Bogeymen may target a specific mischief or general misbehaviour, depending on what purpose needs serving. In some cases, the bogeyman is a nickname for the Devil. Bogeyman tales vary by region but all regions have at least one. To most adults the Bogeyman is mythical, a tool to keep children in line. According to children, he's definitely real, and lurking in all the dark corners of their imagination. As for these movies, they explore the legend and the reality of one of our oldest fears… the embodiment of evil that is waiting for us to drop our guard.
"Hush, hush, hush, here comes the boogeyman, do not run away from him he'll catch you if he can...." ~ Henry Hall
Honorable Mentions:
The Nightmare Before Christmas (1993)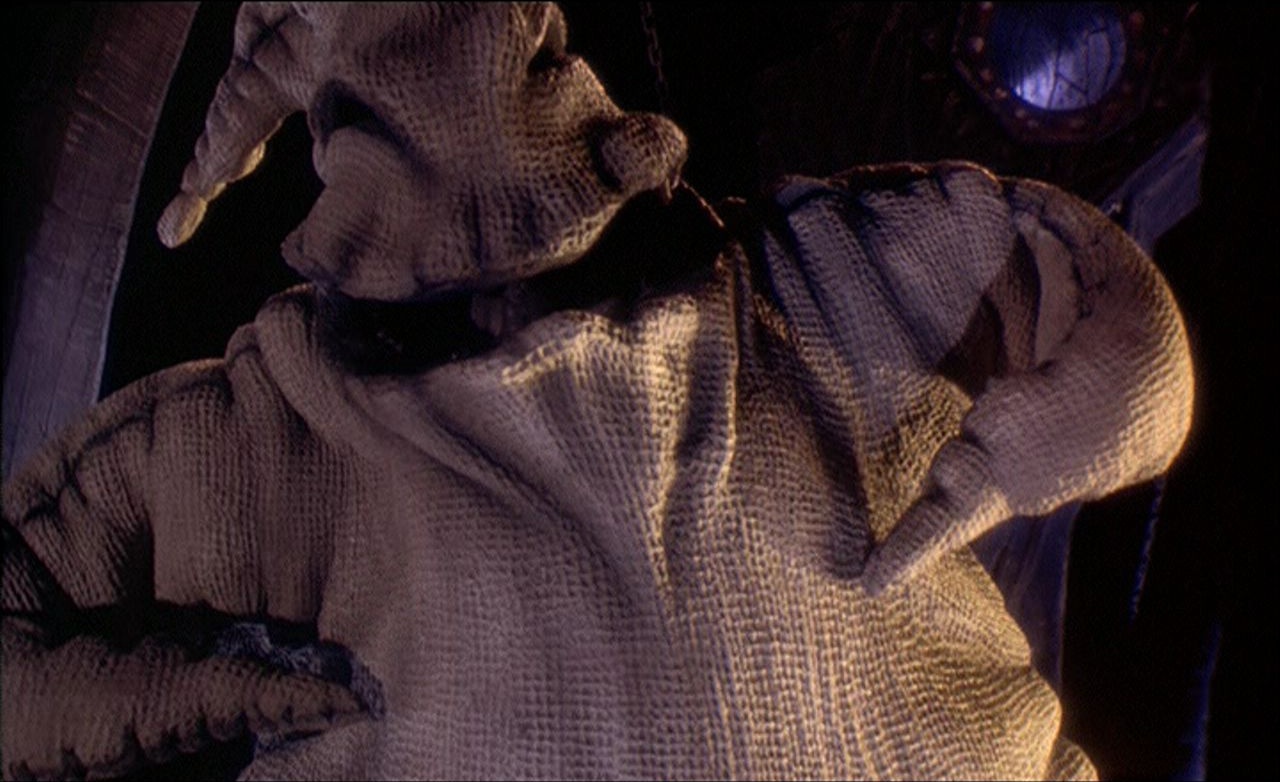 Jack Skellington, king of Halloween Town, discovers Christmas Town, but his attempts to bring Christmas to his home cause confusion.
Oogie Boogie is your Oogie Boogie man. How can you not be little creeped out by this bug infested creature that lurks in the darkness and sings about his evil exploits!
A Nightmare on Elm Street (1984)
Several people are hunted by a cruel serial killer who kills his victims in their dreams. While the survivors are trying to find the reason for being chosen, the murderer won't lose any chance to kill them as soon as they fall asleep.
Normally we don't think of ANoES as a boogeyman movie, but it is. They even call Freddie that a few times. But, again, we think of it more as a slasher, thus the honorable. Either way it is classic you can't live without.