An executed serial killer, an escaped mental patient, a beautiful seductress, a crazed strangler and a masked murderer unleash blood-soaked mayhem over the course of one night.
Written and directed by Mickey Keating,
Psychopaths
stars an ensemble cast that includes Ashley Bell (The Last Exorcism, Carnage Park), James Landry Hébert (Carnage Park, Ghost House), Mark Kassen (Puncture), Angela Trimbur (XX), and Jeff Daniel Phillips (31, The Ice Cream Truck). Psychopaths was produced by Larry Fessenden (who also plays the executed serial killer) and his Glass Eye Pix moniker. It had its world premiere at the Tribeca Film Festival on April 20, 2017. It is currently available on VOD.
Mickey Keating is known for Carnage Park (2016), Darling (2015) and Pod (2015). All this and more has put him on the Creepercast radar as one of the most notable directors for helping rejuvenate what was becoming a pretty stagnate world of horror. With
Psychopaths
, he once again teams up with Ashley Bell, James Landry Hébert, and one of the greatest proponents of original horror the iconic Larry Fessenden. We at the Creepercast have been anxiously waiting for this collaboration of the minds we have learned to respect and Psychopaths doesn't fall far from what we hoped to experience.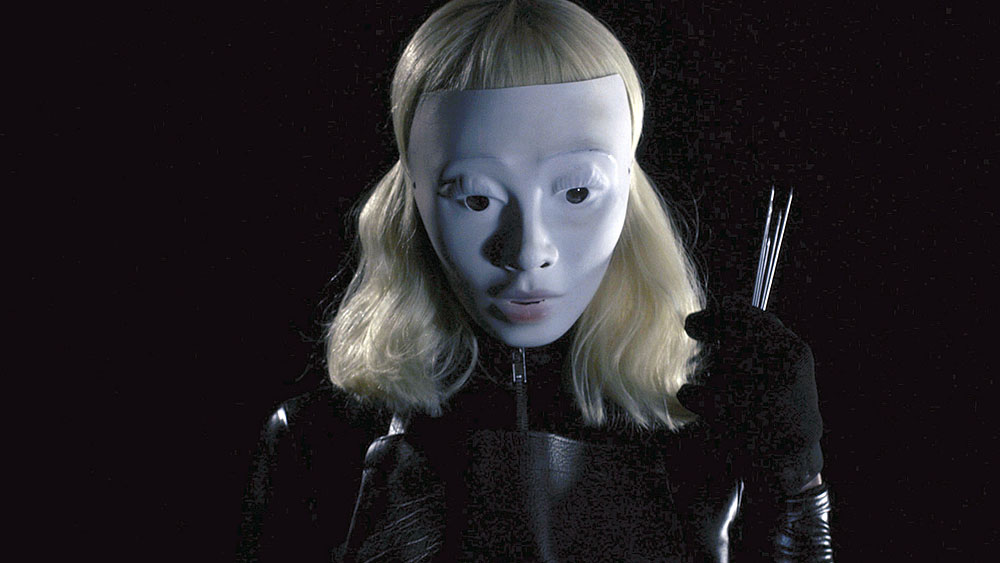 The plot of
Psychopaths
is this: on the eve of the execution of a notorious serial killer (Larry Fessenden), four other murderers (Ashley Bell, James Landry Hébert, Angela Trimbur, and Mark Kassen) embark on their own night of blood-drenched self-discovery. I am going to make a stand and say that the other killers were not necessarily possessed by the executed convict as the description on Rotten Tomatoes states. At first, I wasn't sure, especially when it came to the tale of Alice and the constant cut-ins of Fessenden preaching doom for all. I also wasn't sure how I'd feel about it if the film was actually going that route. But, it is not like Keating to cling to stereotypical plot points in order to drive a story. It is more likely that the four killers we are following already had a penchant for murder and were simply inspired by an important member of the serial killing community. Thus, Alice is simply a victim of multiple personalities, brilliantly played by Bell and the cut-ins are pure inspiration to help drive the others. We will choose to give the benefit of the doubt until Keating himself tells us otherwise. We are doubting he will since it would lessen an already struggling concept that we're not hating.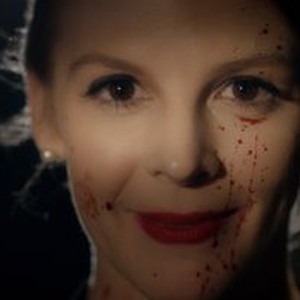 Psychopaths
, as a whole, is a brilliant piece of artwork. A collage of homage to Keating's own directorial influences that is cleverly disjointed with grindhouse style editing. Jeff Daniel Phillips narrates the night of blood, prophetically winding together the stories that seem to have no other connection other than featuring a killer and their madness. Each killers story is mostly focused on their need to torture, kill and repeat. They are more a night in the life than any actual characterization or build. All of them are also victims of cause and effect. With the exception of Blondie (Trimbur) and Alice, there is little motivation to our killings. But what we do get is four distinct styles of madness brilliantly portrayed by excellent actors, despite being poorly developed. In fact, the Creepercast Golden Globe Award for acting easily goes to Ashley Bell on this one. Finally, if it weren't for the narration, especially through the end of the film, we would have just had chaos and madness without much explanation. Thus, by the credits scene, we realize we have experienced a trip into madness that defies explanation and have witnessed an exercise in insanity that deserves our attention.
Psychopaths
is currently available via VOD, check it out today!